So I managed to finish putting the "snaking" on the mainstay (the snaking is the small thread run between the stays). At first, I tried using one continue length of thread, and wrap it around one stay, make a loop, and then move the thread to either the upper or lower stay. Well, after a times of this, I didn't like the way things were turning out (and sorry for the pic being out of focus):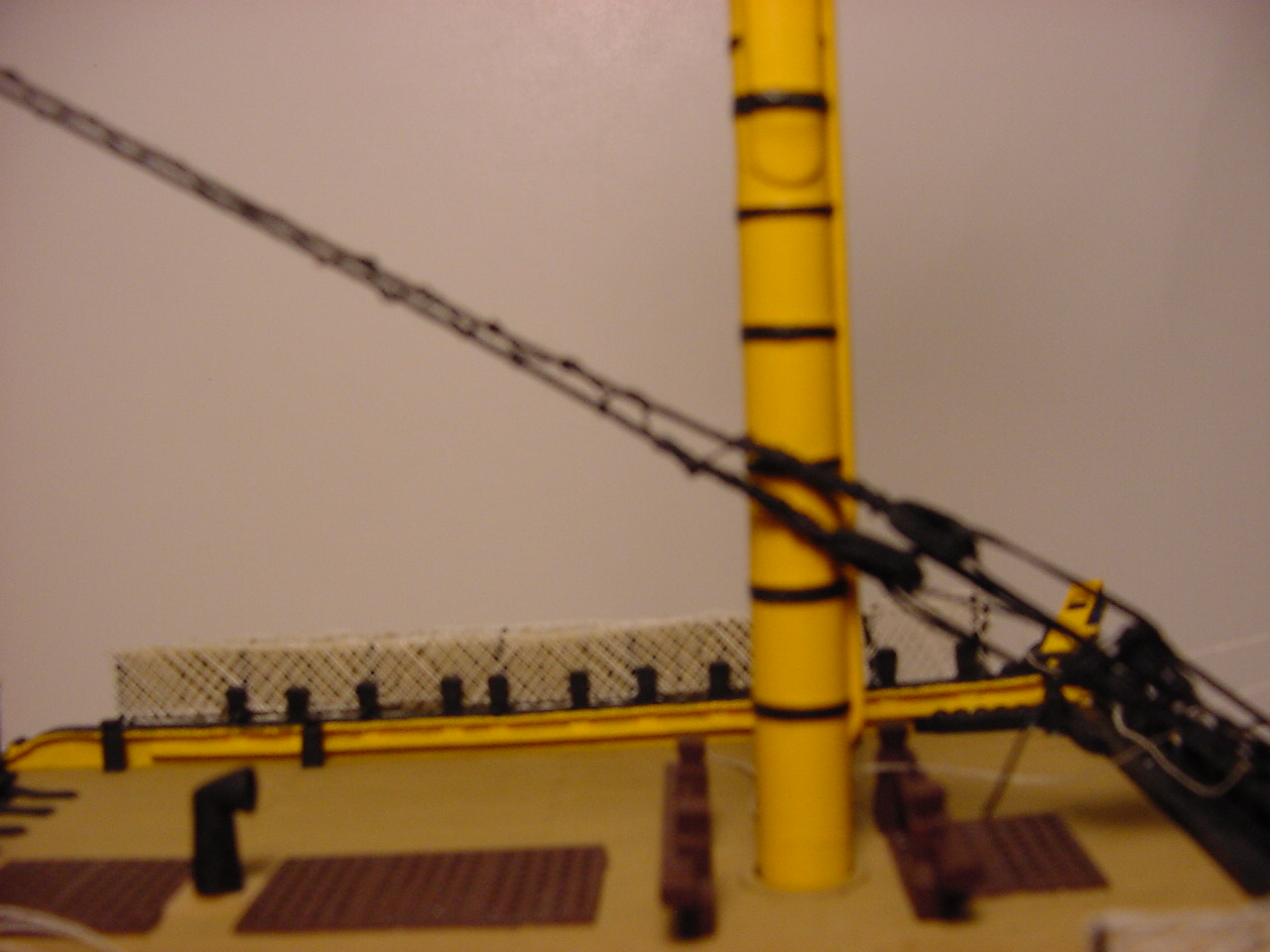 So in thinking things over, I decided to cut individual pieces of thread, and then glue each individual thread in place (each short thread is 5 mm). Things got a little tight in the middle of the stay, as the two stays were very close together, but things turned out ok in the end. I put all these individual threads between the stays from the starboard side; there's a bit of a bias there, when you look at the ship from other angles.
Here's another out of focus picture, but it sort of shows the snaking at the top of the stays: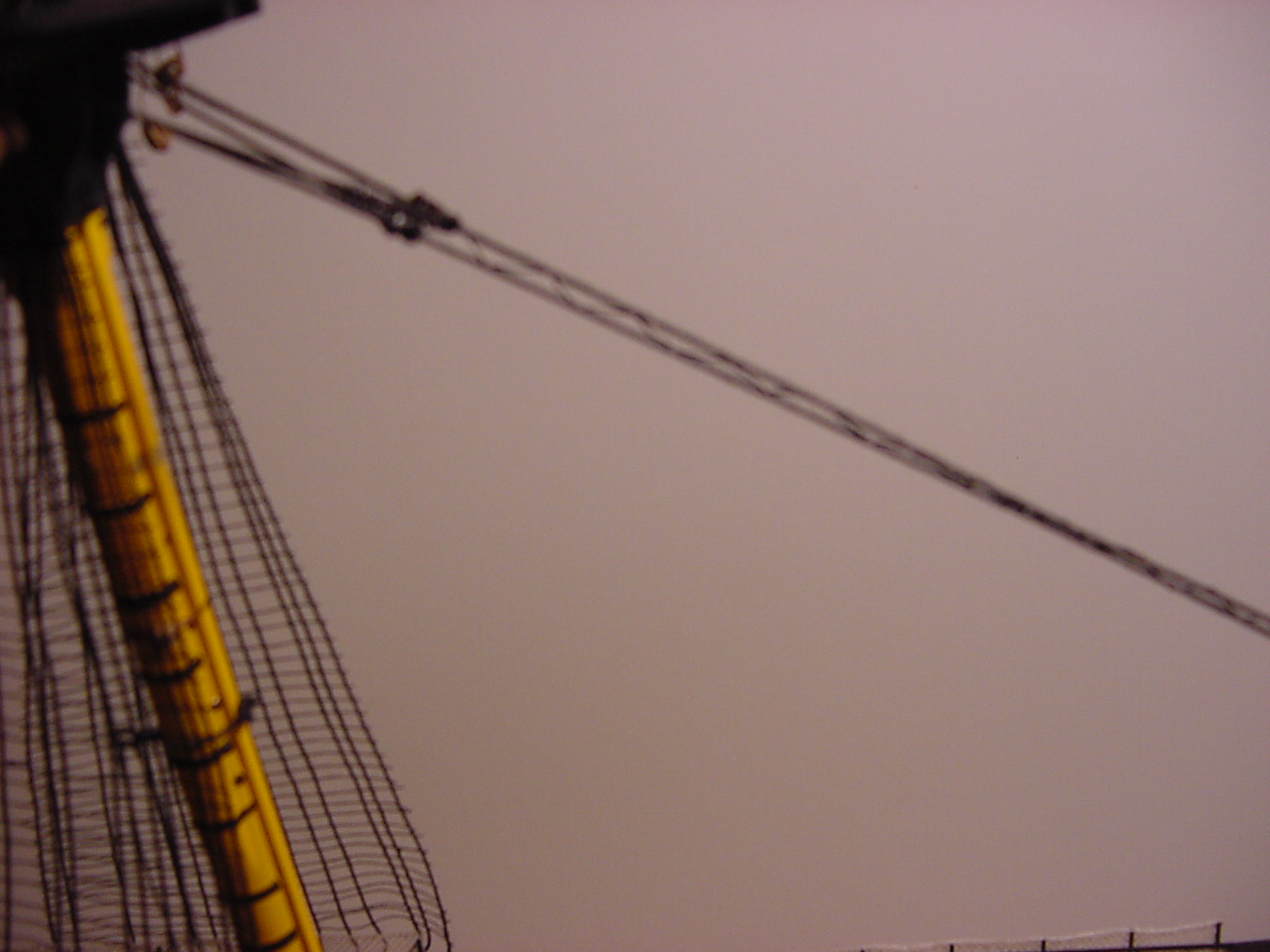 And here's a long view. It doesn't show the snaking in detail, but at least it's in focus!!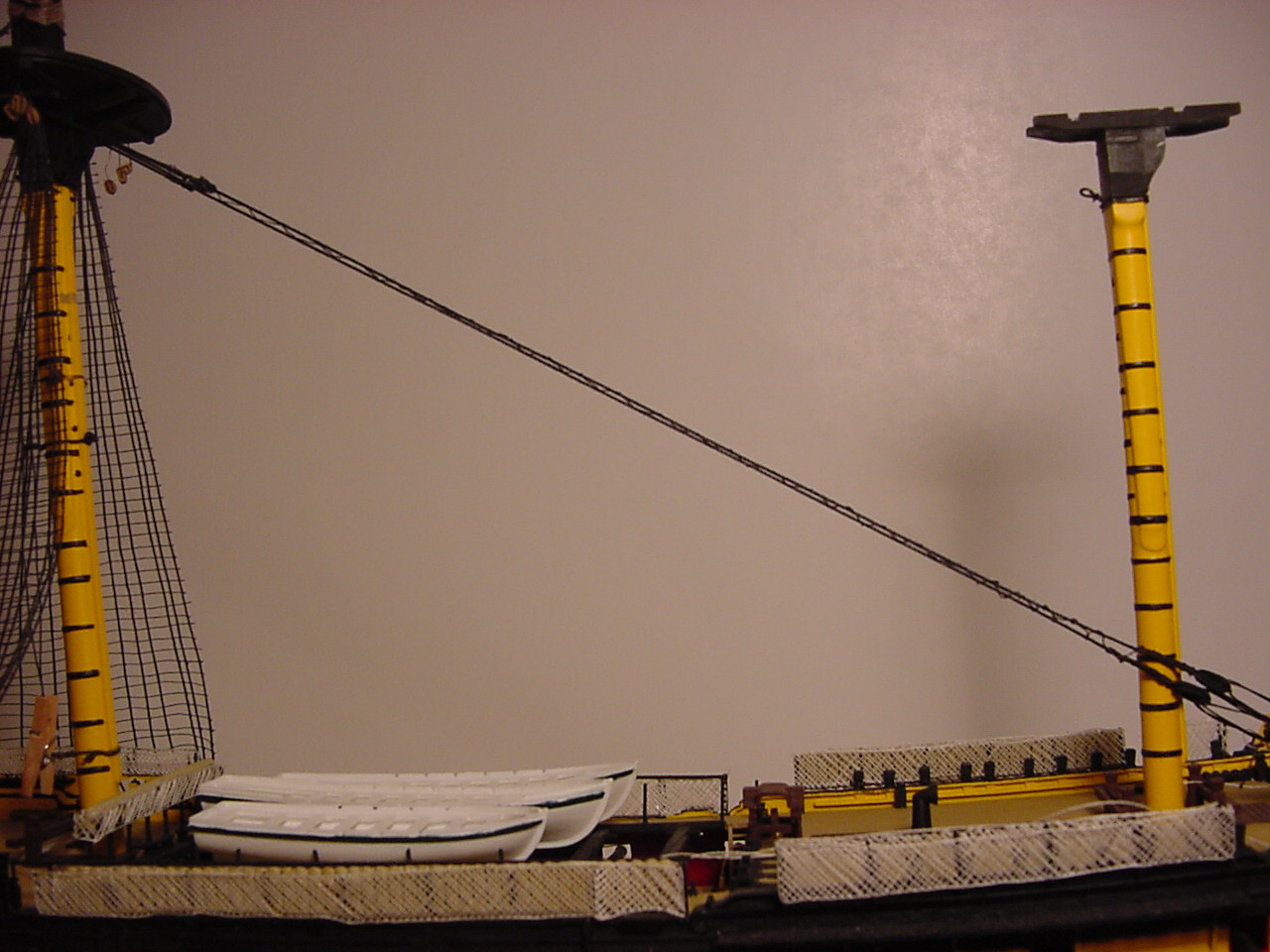 Next steps: more painting!
Thanks for looking. Any comments or questions, ask away!